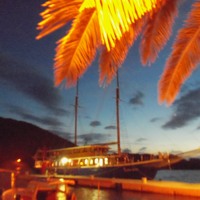 Vibes Promotion with OHRWO
Slow and Deep by
Jah Seal
open this mix. Stricktly heavy dubmusic with all the the critism, intensity and gladness are inside this work. This mix is a special honor to all records labels like
One Drop
,
Belleville Int.
,
Jahtari
,
Scotch Bonnet
,
Powa Cuts
,
Gunjah Rec.
,
Irievibrationes Rec
.,
Aquatic Lab
,
Noppa
,
Moonshine Rec
.
,
Contagious Rec.
and so on for investing and producing this spirit inside the vinyl´s. So take care this podcast is high potential High Grade. Enjoy!
Producer/Artist-"Tune"-Label-Catnr.
1. Vibes Promotion Intro–Longfingah
2. Tapes-""Dungeness"-Astro Dynamics-AD7003
3. Jah Seal-"Slow and Deep"-One Drop-OD012
4. Jah Lion-"Sunshine Girl"-Teem.TM2
5. Jah Mason-"Request Dub"-Belleville International-BEL743
6. Tippa Irie-"Stricktly Heavy Dub"-Muzamba-MZB704
7. Daddy Freddy-"War"-Musamba-MZB705
8. Juakali-"Run Babylon"-Gunjah Records-GJSP003
9. Lutan Fyah-"I Wasn´t Born To Suffer"- Gunjah Records-GJSP002
10. Dan I Locks-"Illegal"- Belleville International-BEL763
11. Dan I Locks-"Babylon Meltdown"- Belleville International-BEL762
12.Uwe Kaa-"High Grade"-Irievibrationes Records-
13. Papa Levi-"My God My King"
14. Jah Screechy-"Walk And Skank"
15. Mr. Williamz-"Where The Man Come From"-Jahtari-JTR12
16. Pupjim-"Boat People"-Scotch Bonnet-SCOBLP002
17. Gentleman´s Dub Club-"High Grade"- Scotch Bonnet-SCOBLP002
18. Killa Mosquito feat. Mr. Williamz-"Ganja Man, Ganja Woman"Necessary Mayham Black-NMB002
19. Mr. Williamz-"Musically Mad"- Scotch Bonnet-SCOBLP002
20. Solo Banton & Ruben Da Silva-"Kung Fu Know How"-SCRUB006
21. Ninja9999-WL
22. Mungo´s Hi Fi ft. Eak-A-Mouse-"Hire and Removal refix"-SCRUB006
23. Prince Alla & Seanie T-"Great Stone"-Powa Cuts-POWACUTS002
24. Radikal Guru & Cian Finn-"Ireland"-Moonshine Rec.-MSS001
25. Naturell Marcus-"Talks Of The Prejudiced"(Clouds rmx)-2nd Drop Records-2NDRP12003
26. Horace Andy-"Do You Love"-Powa Cuts- POWACUTS001
27. 12th Planet ft. Emu-"Control"(O.G. rmx)-Basshead-BASSHEAD001
28. Tes La Rok ft. Uncle Sam-"Up In The VIP"-Dub Police-DP021
29. Cluekid-"The Sound"-Aquatic Lab-LAB009
30. Caspa & Rusko-"King George"-Aquatic Lab-LAB001
31. Vybez Kartell-"Gangsta Nuh Play"-ERBA002
31. ?-"Under Mi Sensi"-MTR001
32. MRK1-"X-Tatik"-Contagious-CON025
33. Tes La Rok-"Reggae"-Noppa Recordings-NOPPA001
Listen to Vibes Promotion live every friday at 7 PM CET at
raggakings.net
All 2012 shows are no longer online on the raggakings server.
However you can still download it from google drive as part of this archive:
VibesPromotionShows_2012_4.zip