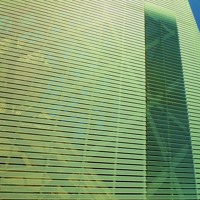 Vibes Promotion with OHRWO
This Vibes Promotion Session by OHRWO is show the industriell side of music. The trip begin very quite and get somtimes stronger. Many bad basswave blow your mind outside this reality. You should listen it.
Listen to Vibes Promotion in a psychoway one time in month on
PsychoRadio.
Download:
2013_05_24_OHRWO_at_Vibespromotion.mp3
here in the
MIxCLOUD
OHRWO take this session also on SOUNDCLOUD so you can choose in wich way you ´ll get the bass.
OHRWO at Vibespromotion Part II
by
OHRWO
Producer-"Tune"-Label-Catnr.
01. Mala-"Changes (James Blake Harmonimix)"-Deep Medi-MEDI069
02. Kahn ft. Rider Shafique-"Prophet"-Black Box-BLACKBOX032
03. Max Romeo & Eak a Mouse-"No Peace"-Powa Cuts- POWACUTS003
04. Kahn ft. Flowdan-"Badman City"-Black Box-BLACKBOX032
05. Stratgo-"The Fort"-NINC003
06. Ishan Sound ft. Ras Addis-"Clash Of The Titans"-Peng Sound Records-PENGSOUND002
07. Compa-"Antact"—KOKESHI008
08. Ishan Sound ft. Ras Addis-"Clash Of The Dub(Dubaskm mix)"-Peng Sound Records-PENGSOUND002
09. -l-"Long Time(Ruckspin rmx)"-Quantum Soul-QS001
10. Pinch&Roska-"Shoulda Rolla"-Tectonic-TEC070
11. Distance-"Gorilla Force"-Chestplate-CHST027
12. Dub Mechz-"Broken LFO"-Deep Medi Musik-MEDI65
13. Stratgo-"4117"-NINC003
14. Kaiju. Ft. Flowdan-"Hunter"-Osiris Music-OSMUK029
15. Kahn & Neek-"Backchat"-Hotline Recordings-HOTLINE001
16. Alhaca ft. Sizzla-"Break The Silence".Lo Dubs-LODUBS712023
17. The Bug ft. Ricky Ranking-"Too Much Pain"-Ninja Tune-ZEN132
18. Blue Dasy & Unknown Shapes-"Used To Give A Fk"-Black Acre Records-ACRE041
19. Lurka-"Full Clip"-Hotline Recordings-HOTLINE002
20. Amoss-"Dilate"-Horizons Music-HZN064
21. Lurka-"BR Greaze"-Hotline Recordings-HOTLINE002
22. Sunchase-"Nathennia"-Utopia Music-UM012