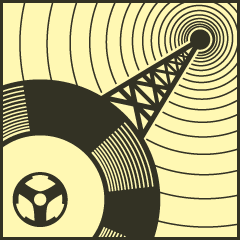 Vibes Promotion with DrmZ
From Dub to Reggae and Ska and back...
Enjoy!
Jahdubtahz ft. Longfingah "Vibes Promotion Intro"
Alien Dread ft. Alvin Davis & Asha Barnes "La Loi Du Milieu" (Dub Version)
The Vision "Sitar Dub" (TVS Remix)
Chin Chillaz "Lion"
Mungos HiFi "Jah Come To I"
Ricky Blaze ft. Kranium & Shaggy "Overrated"
Alborosie ft. Ky-Mani Marley "Natural Mystic"
Gentleman's Dub Club "Earthquake"
Raging Fyah "Judgement Day"
Bob Marley & The Wailers "Soul Shakedown Party" (Fort Knox Five Remix - 7" Edit)
Dub Pistols ft. Terry Hall "Gangsters"
Taiwan MC "Nuska" (Le Yan, Tomapam et Skoob Le Roi Nuskamino Remix)
Taiwan MC ft. Anouk Aïata "Bubblin"
Taiwan MC "Judgement"
Runkus "Dub Yuh Feet"
Young Dreadz ft.El Fata "My Selector" (Dub)
Young Dreadz ft.El Fata "My Selector"
Paolo Baldini ft. Hempress Sativa "Rock It Ina Dance"
Lion D "Heartical Don"
Lion D "Heartical Dub"
Professor Skank ft.Earl Sixteen "The Money Pressure" (Remix)
Bukkha vs. Jojo Mac "Dread Out Dub" (Steppers Refix)
Skanx "Afrika" (6BLOCC Steppers Remix)
Suma "Con Pasa De Campeon" (Bukkha's Lion's Paw Remix)
Vibration Lab "Created By The Father"
Dubbing Sun & Digid Ft. Sister Rasheda "Shashamane I"
Listen to Vibes Promotion live: every friday at 8 PM CET on
raggakings.net
2017_05_05_DrmZ_at_Vibespromotion.mp3