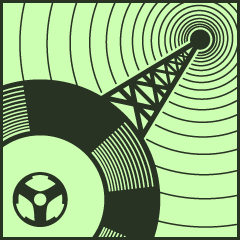 Vibes Promotion with DrmZ
This selection is all about lovers rock and modern roots mostly from the late 90s and early 2000s.
A lot of these tunes will always remind me of reggae parties at Hoppetosse and Yaam when I just moved to Berlin :)
Enjoy!
Jahdubtahz ft. Longfingah "Vibes Promotion Intro"
Little Kirk "Foundation"
The Gideon "Roots Rock Reggae"
Gentleman "Dem Gone"
Etana "Blessings"
VC "By His Deeds"
Romain Virgo "Caress Me"
Tarrus Riley "She's Royal"
Freddie McGregor "What You Gonna Do"
George Nooks "Be Strong"
Bushman "Hard Time In The City"
Anthony B "Police"
Exco Levi "Youths Dem So Violent"
Ky-mani Marley "My Heart Cries"
Shuga ft. Lone Ranger & Horace Andy "Every Tongue Shall Tell"
Mellow Mood ft.Sr. Wilson "One Drop Music"
Riddim Colony ft. Micah Shemaiah "Lion's Way"
Eek A Mouse feat. Dennis Brown "Trading Guns For Weed"
Chuck Fender "All About The Weed"
Johnny Osbourne "Truth And Rights"
Richie Spice "Youth So Cold"
Sizzla "Good Ways"
General Degree "Almighty God"
Richie Stephens "Gave You My Heart"
Fantan Mojah "Hail The King"
Assassin aka Agent Sasco "Stronger"
Mortimer "Warning"
Nanko "Lucky You"
Alborosie ft. Michael Rose "Waan The Herb"
Exco Levi "Herb Man"
George Nooks "Baltimore"
Tony Rebel "Fire"
General Degree "Straight Up With You"
Glen Washington "One of These Days"
Al Campbell "Thank You Jah"
Luciano "Journey"
Freddie McGregor "Push Come To Shove"
Richie Spice "Earth A Run Red"
Jah Mason "My Princess Gone"
Etana "I Am Not Afraid"
Cadenza feat. Kiko Bun "How Many Times?"
Romain Virgo Ft. Agent Sasco "Fade Away"
Listen to Vibes Promotion live: every friday at 8 PM CET on
raggakings.net
2017_03_10_DrmZ_at_Vibespromotion.mp3