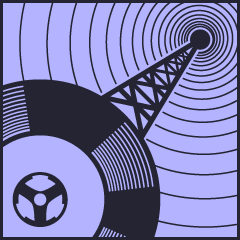 Vibes Promotion with DrmZ
...funky tunes...
Enjoy!
Jahdubtahz ft. Longfingah "Vibes Promotion Intro"
Afternoons In Stereo "Soul Sugar" (Niles Philips Remix)
Funk Ferret "Cash Money"
Funk Ferret "So Dam Hot"
Funk Ferret "The Bronx Dynamite"
Dub Pistols ft. Seanie Tee "Pistoleros" (General Narco Mix)
Shaka Loves You "Dance All Night"
The Rebel "Soul Power"
Lebrosk "I Know You Got Ooh Wee"
Slynk & Canosis "Figure It Out"
Labrat "Fuse"
AfroQBen "You Gotta Feel It"
Krafty Kuts ft. Dynamite MC "Get Up & Dance"
A.Skillz vs. Beatvandals "Blowin Up"
Shaka Loves You "Let The Brick House Hit Em"
Timothy Wisdom "Bad Mother"
Derrick Harriott "Black Skinned Blue Eyed Boys" (Funk Ferret Edit)
Tom Booze "Work Signs"
Shaka Loves You "Chic Weapon"
Tom Booze "Never Knew"
Featurecast "Stomp"
Mooqee ft. MC Kinky "Supacat Police"
Stickybuds "Crowd Murder"
John Holt "Police In Helicopter" (Father Funk Remix)
Rita Marley "One Draw" (Father Funk Remix)
Slynk "Boomin"
Roast Beatz ft. Figure Of Speech "Write Now"
The Breakbeat Junkie vs. DJP "Work The Floor"
Father Funk "Golden Era"
Pete Rock & C.L Smooth "T.R.O.Y" (Father Funk Remix)
Ray Charles "I Got A Woman" (Father Funk Remix)
Shaka Loves You "Flip The Funk"
Shantisan ft. Micheline Cardoso & Stefan Obermaier "Favela Funk"
Morlack "In Brasilia" (Shantisan Re Treat Radio Edit)
Omegaman ft. Empresarios "Oye Como Suena"
Opiuo "Wiggle Sticks" (Fort Knox Five Remix)
Jayl Funk "Lowdown Funk"
Starpoint "Get Your Body Up" (AfroQBen Remix)
Jayl Funk & Doug Lazy "Lets Bring It Back" (Lebrosk Mashup)
De La Soul "Saturdays" (Bobby C Sound TV Remix)
Beatvandals vs. A.Skillz "Sunshine"
Cockney Nutjob "My Baby Don't..."
Listen to Vibes Promotion live: every friday at 8 PM CET on
raggakings.net
2015_06_12_DrmZ_at_Vibespromotion.mp3