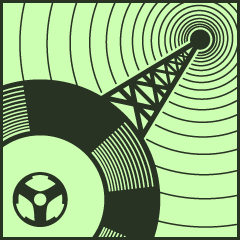 Vibes Promotion with DrmZ
A variety of deep dubwise bass music
from steppers to dupstep and uk garage.
Enjoy!
Jahdubtahz ft. Longfingah "Vibes Promotion Intro"
ZionTrain ft. Daman "Money" (Numa Crew remix)
Dub Terminator "Jump"
Gwann "Smelly Socks"
Antiplastic "The Weather Space"
Mr.K & Flowdan "Horror Show Style"
Karma "Terrorist"
Caspa "Submission" (Youngsta Remix)
Beatfarmer "Through The Night" (Shankara Remix)
Author "MY Only" (Still Waters Remix)
Archive "Keep Guard"
Pharaoh K "Bora"
Skapes & South Royston "Sound Of Our Soul"
Ralston "Choose One"
Notion & Young H ft. Dread MC "Money And Drugs"
Inapt "Back in the game"
Inapt "Blowin Up"
The Freestlylers "Ruffneck" (Inapt Remix)
Missy Elliott "She's A B**ch" (Caski Refix)
Dr. Oscillator "Chicken & Gravy"
Granted "Tell Me" (Mick James & Mike Millrain Dub)
Pariah "Railroad"
P Jam f.t Hannah Rae "Hand On My Heart" (Moony Remix)
Hamdi "Caution" (Moony Remix)
Deejay Theory, Kush & Arora ft. Jahdan Blakkamoore "Definitely"
Deadbeat UK "Secret Track"
Pariah "Crossed Out"
Mick James & Mike Millrain "How Deep" (After Hours 2-Step Mix)
Riton ft. Kah-Lo "Rinse & Repeat" (Preditah Remix)
Doctor Nick "Hot Air"
Mind Of A Dragon "Made Up"
Son Of Kick ft. Lady Leshurr & Paigey Cakey "Hours" (Marshall F Remix)
Archive "Keep Guard" (Sly-One Remix)
Murder He Wrote "Watch The Tempo"
Listen to Vibes Promotion live: every friday at 8 PM CET on
raggakings.net
2017_03_24_DrmZ_at_Vibespromotion.mp3