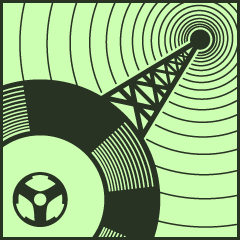 Vibes Promotion with OHRWO

In that Podcast you can hear a live set replayed by OHRWO of the mighty Thursday Thunder hosted by the big Whitebread Sound System this year @ the Katy´s Garage(16.07.2015). Big Up!
VIPR 23.10.2015 Vinyl Playlist:
Producer-"Tune"-Label-Catnr.
1. Vibes Promotion Intro – Longfingah
2. Barrington Levy-"Vice Versa Love"-MCA Records-MAC11746
3. Trevor Walters-"Stuck On You"-I&S Production-IST002
4. Beres Hammond-"They Gonna Talk"-Harmony House
5. Buju Banton-"Negust Neugs"-HMG Records
6. Jah Mason-"The Truth"-HMG Records
7. Jah Mason-"High Grade"-Reggae Central
8. Sizzla-"Catch The Place A Fire"-Reggae Central
9. Natural Black-"Be Careful Of Your Enemies"-Rootdown Rec.
10. Million Stylez-"Oh Jah Jah"-
Rootdown Rec.
11. Ziggi-"Need To Tell You This"- Rootdown Rec.
12. Fred Locks-"She´s A Hit"-Super 100
13. Brown Lion-"Work Tonight"-Super 100
14. Uwe Kaa-"High Grade"-Irievibration Records
15. Alborosie-"Outernational Herb"-Maximum Sound
16. Sizzla-"Free Up Di Herbs"-Maximum Sound
17. Uwe Kaa-"Wir Leben Laut"-African Beat Rec.-ABR004
18. Burro Banton-"Nah Drop Di Ting"-African Beat Rec.-ABR005
19. Mikey Murka-"Downpressor Man"-Maffi-JTR7-01
20. Solo Banton-"Talk To Me"-Maffi-JTR7-02
21. Soom T-"Bring Down The Empire"-Reggae Toy Box Rec.-RTB004
22. Diegojah-"Big G@nja Spliff"-Reggae Toy Box Rec.-RTB003
23. Origianl Kose-"Kokoro No Tomo"- Reggae Toy Box Rec.-RTB004
24. Solo Banton-"No"-Maffi-JTR7-07
25. Junior Roy-"Tuff Like We"-Jahtari-JTR17
26. White Mice-"It´s A Shame"-Intelitec Muzik
27. Mankind-"Them A Hustler"-Man Kind
28. King Kong-"Come Down"-Jah All

Mighty
29. Hopeton Lindo-"Rude Boy"-Maffi-JTR7-05
30. Unknown-"Your Love"-Scotch Bonnet-SCOB035
31. Solo Banton& Trevor Irie-"Dancehall Nice Again"-Maffi-JTR7-08
32. Mr. Williamz-"Sit Down Steady"-Jahtari-JTR12
33. Killa Mosquito ft.
Mr. Williamz-"Ganja Man, Ganja Woman"-Necessary Mayhem Black-NMB002
34. Mungo´s Hi Fi ft. Solo Banton&Ruben Da Silva-"Kung Fu Know How"-Scrub A Dub-SCRUB006
35. Killa Mosquito ft. Solo Banton-"Sensi"- Necessary Mayhem Black-NMB004
36. Killa Mosquito ft.
Macka B-"Computer"- Necessary Mayhem Black-NMB003
37. Tayo meets Acid Rockers ft. PupaJim-"Vampayaa"-Scrub A Dub-SCRUB005
38. Gorgon Sound ft. Dubkasm-PENGSOUND001
39. Digid ft. Junior Dread-"Guide Us To Trough The Storm"-Cubiculo Records-CCR12002
40. Kahn-"Dread(Gorgon Sound Version)"-Deep Medi Musik-MEDI84
41. Sherwood & Pinch-"Bring Me Weed"-Tectonic vs. On U Sound 001
42. Wudub!? ft. Lisa Bennett-"Psalm A Day"-Lederbronx Rec.-9050-001
Listen to Vibes Promotion live: every friday at 8 PM CET on
raggakings.net
2015_10_23_OHRWO_at_Vibespromotion.mp3