11.05.2017
Vibes Promotion with OHRWO
REGGAE
feel free
2017_04_28_OHRWO_at_Vibespromotion.mp3
Listen to Vibes Promotion live: every friday at 8 PM CET on
raggakings.net
Eingestellt von

Vibes Promotion
um 22:43
Keine Kommentare:

Labels: Bob Marley, Capital Letters, Dennis Brown, Flabba Holt, Gregory Isaac, I Kong, Jimmy Cliff, Lee Perry, OHRWO, reggae, Rod Taylor, Vibes Promotion, vinyl, Willie Williams
11.06.2015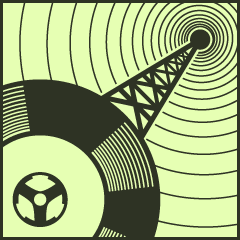 Vibes Promotion with OHRWO
Dis Side Ah Town from Roger Robinson @ the great
JAHTARI
label open this cut.
Than you will hear a lot of deep reggae music.
And in the last we presenting tune of the mighty mighty
Jah Warrior Records
.
Load, listen carefully and promote!
Producer-"Tune"-Label-Catnr.
1. Vibes Promotion Intro – Longfingah
2. Roger Robinson-"Strictly"-Jahtari-JTRLP007
3. Jah Lion-"Sunshine Girl"-Teem-TM002
4. Micah Shemaiah-"Dread At The Control"-EDB Entertaintment
5. Roger Robinson-"Ashes Of Fire"-Jahtari-JTRLP007
6. Elijah Prophet-"Children Of The World"-Dasvibes Prod.
7. Jah Cure-"Dung In Deh"-Harmony House
8. Jah Cure & Sizzla-"King In This Jungle"- Harmony House
9. Sizzla-"Moving On"-9 Sound Clik
10. Chakademus-"Trample Them"-9 Sound Clik
11. Luciano-"A Nuh Like Dem We Nuh Like Dem"-Bad2000 Music
12. Bounty Killa-"Poor People"-Bad2000 Music
13. Rod Taylor-"His Imperial Majesty"-Reggae Fever
14. Keithus I-"Red Hot"-Jah Dynasty
15. Stephanie Samuels-"Africa We Want To Go"-Channel 1
16. Paul Sinclair-"Naturalzation"-Ossie Sounds
17. Rod Taylor-"Badman Comes And Goes"-Ossie Sounds
18. Rod Tayler-"Every Little Thing"-Ossie Sounds
19. Horce Andy-"No Peace"-Techniques
20. Capital Letters-"Wolf"-Sugar Shark Records
21. Roger Robinson-"
Dis Side Ah Town

"-Jahtari-JTRLP007
22. Earl 16-"Reggae Music Dub(Manasseh)"-Reggae Roast-RR016
23. Cashima Steele-"Big Fat Cat"-Reality Shock- RSR018
24. Longfinah ft. Aldubb-"Cool Down"-Irie Ites-Iim018
25. Trinity-"What Kind Of World Are We Living In"-Jah Warrior Rec.-JWLP018
26. Jah Warrior-"What Kind Of World Are We Dubbing"-Jah Warrior Rec.-JWLP018
27. Ranking Joe-"Thanks and Praise" Jah Warrior Rec.-JWLP018
28. Jah Warrior-"Dubwise Praise"-Jah Warrior Rec.-JWLP018
29. Prince Alla-"Be Careful"-Jah Warrior Records-JWLP019
30. Jah Warrior-"Careful Dub" Jah Warrior Records-JWLP019
2015_06_06_OHRWO_at_Vibespromotion.mp3
Eingestellt von

Vibes Promotion
um 22:49
Keine Kommentare:

Labels: Cashima Steele, dub, Horace Andy, Jah Warrior, Longfingah, Micah Shemaiah, OHRWO, reggae, Rod Taylor, Roger Robinson, Sizzla, Vibes Promotion, vinyl