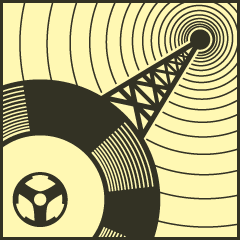 Vibes Promotion with OHRWO
If you like Vibes Promotion light it up!
Listen a nice Digital modern Dancehall for blazing 4*20.
That skanking podcast ends with very wonderfull& hardfull rootsmusic. Let yourself be suprised, it´s dangerous.
VIPR 15.04.2016 Vinyllist
Producer-"Tune"-Label-Catnr.
1. Vibes Promotion Intro – Longfingah
2. B-No-"Sad Riddim"-Cubicolo Recods-CR12006
3. B-No & Peter Youthman-"Sad Feeling"-Cubicolo Recods-CR12006
4. Subactive & Danny Dread-"Reggae Music Is Love"-Cubicolo Recods-CR12005
5. Dubunit & Speng Bond-"Ganjaman" "-Cubicolo Recods-CR12001
6. Jah Screetchy-"Love We A Deal With"-Jahtari-JTRLP06
7. Speng Bond-"Cut Backs"-Reality Shock Rec.-RSR014
8. Subactive & El Fata-"Taking Over"-Cubicolo Recods-CR12005
9. Kenny Knots-"Herb From Crow"-Jahtari-JTR11
10. Zeb& Scotty-"Bring The Sensi"-Jahtari-JTRLP003
11. Soom T-"Weed Hawks"-Jahtari-JTRLP003
12. Soom T-"Roll It"-Jahtari-JTRLP003
13. Soom T-"31st Century Song"-Mungo´s HiFi-SCOBLP004
14. Charly P-"Traveller"-Mungo´s HiFi-SCOBLP004
15. Marina P-"Slavery"-
Mungo´s HiFi-SCOBLP004
16. Charly P-"Nice It Up"-Mungo´s HiFi-SCOBLP004
17. NARAM-"Unknown Riddim"- Colonel Mustard´s
18. Daddy Freddy-"Long Way"-Colonel Mustard´s-CM01
19. Face&Sheenyboo-"Dangerous"-Colonel Mustard´s-CM02
20. Danny Dread-"Chatty Mouth Defeat"-Colonel Mustard´s-CM04
21. Junior Cat-"See Di Bobo Dread"-Colonel Mustard´s-CM03
22. Man Kind-"Them A Hustler"
23. Man Kind- "Some Girls Wicked& Wild"
24. Disrupt-"Whisky Bar"-Jahmiga-JMG01
25. Cashima Steele-"Big Fat Cat"-Reality Shock-RSR018
26. Barrington Levy-"Black Roses"-Hit Bound
27. The Man X-"It Won´t Come Easy"-Impact
28. Cornell Campbell-"The Corgon"-Jamaican Rec.-JR7029
29. Trevor Byfield-"Burning Bush"-Fox Fire
30. Errol Holt-"Congo Dread"-Ohm Rec.
31. John Clarke-"Babylon Spanking"-Wackie´s-W-0078
32. The Techniques-"Travelling Man"-Duke Reid
33. Johnny Clarke-"Creation Rebel"- Jamaican Rec.-JR7028
34. Jacob Miller-"Some Of Them Say Them A Rasta"-Rockers
35. Horace Andy-"You Are My Angel"-Jamaican Rec.-JRSLP002
36. Taggy Matcher ft. Birdy Nixon-"The Partisan"-Stix Rec.
Listen to Vibes Promotion live: every friday at 8 PM CET on
raggakings.net
2016_04_15_OHRWO_at_Vibespromotion.mp3
Thanks for the feedback.