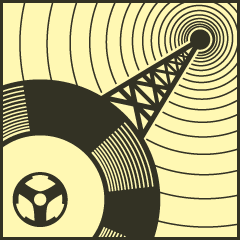 Vibes Promotion with DrmZ
remembering the good old times with early dancehall and rub-a-dub.
Enjoy!
Jahdubtahz ft. Longfingah "Vibes Promotion Intro"
Andrew Paul "Who's Gonna Make The Dance Ram"
Tonto Irie "Every Posse Get Ready"
Tenor Saw "Pumpkin Belly"
Wayne Smith "Under My Sleng Teng"
Axeman "No Skin Up"
Tannoi "Cocaine Mash Up Your Brain"
Peter Broggs "International Farmer"
Top Cat "Ganja Alone"
Cornel Campbell "God Made Man To Stand For Himself"
Michael Prophet "Been Talking"
Buju Banton "Love Sponge"
Barrington Levy "Under Me Sensi"
Super Cat "Under Pressure"
Captain Sinbad "Electric Boogie"
Ini Kamoze "World a Music"
Sugar Black "Here I Come"
Azana "Runaway Woman"
Norbert Clare "If You Got Love"
Peter Spence "Don't Leave Me Lonely"
Ini Kamoze "Hill And Gully Ride"
Nitty Gritty "Mek Dem Come"
Barrington Levy "Teach The Youth"
Macka B "Complaining"
Cutty Ranks "Love Mi Haffi Get"
Tony Rebel "Fresh Vegetable"
Peter Hunnigale "Baby Please"
Deborahe Glasgow "Knight In Shining Armour"
Deborahe Glasgow "Champion Lover"
Home T, Cocoa Tea & Shabba Ranks "Pirates Anthem"
Smiley Culture "Police Officer"
Pato Banton "Don't Sniff The Coke"
Tippa Irie "All The Time The Lyric A Rhyme"
Lesley Lyrics "Blind Date"
Yellowman "Moving On"
Listen to Vibes Promotion live: every friday at 8 PM CET on
raggakings.net
2017_02_10_DrmZ_at_Vibespromotion.mp3