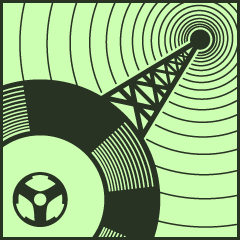 Vibes Promotion with DrmZ
This show starts pretty heavy with bassfull mashups, trap and dubstep. To the end the selection is more dubby and mellow but with lots of bass as well.
Enjoy!
Jahdubtahz ft. Longfingah "Vibes Promotion Intro"
Foreign Beggars ft. Skinnyman "Hold On" (Cut La Vis Rub-A-Thug Remix)
The Specials vs. B.O.B. & Juicy J "Still in this Ghost Town" (Wick-it Mashup)
Taggy Matcher Meets Herbie Hancock "Rockit" (JR.Dynamite Edits)
Quincy Jones "Austin Powers 'Soul Bossa Nova' Theme" (Flavours Remix)
Banx & Ranx " Empire"
Banx & Ranx ft. Mikey Dangerous "Warrior"
Jah Screechy "Walk And Skank" (Version BigFi Remix)
Dub Unit ft. Speng Bound "Ganja Man" (Dub Terminator Remix)
Marteria "Kids" (Funkanomics Club Edit)
Beginner "Hammerhart" (Symbiz Remix)
The Roots "Glitches" (Rhythmstars Fuck Being Hopeless Remix)
Cali Swag District vs. Ceo vs. Alborosie "Dougie Police" (Barisone Blend)
Lost City "OG Roots"
Dub Pistols ft. Seanie Tee "Pistoleros" (Jinx In Dub Remix)
Wick-it the Instigator "The Golden Trap Gangster"
Ginuwine "Pony" (eSenTRIK Remix)
Bro Safari & Knuckle Children "Mr Nice Guy"
Major Lazer "Jah No Partial" (So Shifty Dub)
Ondubground "The Youth" (Remix)
Barrington Levy "Black Roses" (Banx & Ranx Remix)
Banx & Ranx "Crime Scene"
OpRa Dub Style "Domine"
DJ Vadim "Hope" (Irie Worryah Remix)
Calvin Harris & Ellie Goulding "Outside" (Deejay Theory dub)
Kingfisha "Your Welcome" (JPOD Remix)
Mungo's Hi Fi ft. Charlie P "Nice it up" (Rockers Mix)
Jah Melodie "Love Fire Burning"
System Error ft. Michael Rose "Time Bomb"
Dubmatix ft. Eek A Mouse "Pull Up Selector"
Rosb Smith ft. Yabby You "Conquering Lion" (Dub Version)
Egoless "Guiding Star"
Listen to Vibes Promotion live: every friday at 8 PM CET on
raggakings.net
2015_06_26_DrmZ_at_Vibespromotion.mp3