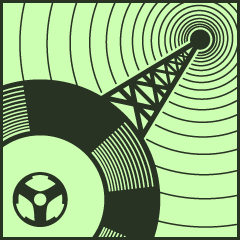 Vibes Promotion with DrmZ
basscomesaveme and Sereno SoundS just released their charity project
"Social Sounds From Planet Dub"
in support of
Kindersprachbrücke Jena e.V.
We start with some tunes of this release and then transition into a deep dubstep selection.
If you're a dubstep lover you may know the blog and label
Fat Kid On Fire
.
They have hundrets of free tunes on their
soundcloud
. You will hear a bunch of them in this show.
Enjoy!
Jahdubtahz ft. Longfingah "Vibes Promotion Intro"
Du3normal "Move"
Kuriooki Meets T-Jah "Panterkatze"
Sparky Riot "Eviction"
Blue Hill ft. I-Rebel & Vibe Key "Solidarity Call"
Dubin Hood "Sufferer's Riddim"
J. Robinson Who Dem Sound Meets King Kobra "Step Inna Dance"
Dubverzion "Mr. DJ" (Space Mix)
Friendly Fire Band ft. Ilias Lintzos "Legalize It" (Goosensei's Dub Version)
Braintheft "Nuskool Rulz"
Goosensei "Irregular" (Dubsworth and Tapa Remix)
Dubfreq ft. Fantan Mojah "Hail Di King"
Author "Jah Live" (Ollie303's Jah's On Road Remix)
Shu & Ziplokk "Dub Ting"
Bakir "Hurricane Dub"
Mystic Pulse ft. Sclist "Rootsman Skanking (Inna Blind Prophet Style)"
Pbend "Spiritual"
Arkotypes "Miss You Refix"
MAW "Forgotten"
Billy Boyo "One Spliff A Day" (Blue Hill Remix)
Dubbacle "Steppa"
RDG "DJ" (Hitman Remix)
Digid "Strike Back"
Truant "Weh Dem A Don't" (Victora Rhythm)
Morrison & One40 "Make It Run"
Eva "Belong"
Reamz "Sensi Dub"
Nanobyte "Dema Talk Deep"
Mr. Mt "Crystallization Dub"
Radikal Guru "Spaced Out"
Listen to Vibes Promotion live: every friday at 8 PM CET on
raggakings.net
2015_04_10_DrmZ_at_Vibespromotion.mp3