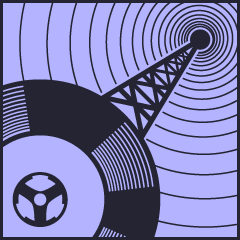 Vibes Promotion with DrmZ
After so much dub, jungle and bass music in the last shows its time for some reggae again.
Almost two hours of big tunes from recent years.
Enjoy!
Jahdubtahz ft. Longfingah "Vibes Promotion Intro"
Romain Virgo "Caress Me"
The Gideon "Roots Rock Reggae"
Runkus "Run"
Riddim Colony ft. Micah Shemaiah "Lion's Way"
Chronixx "Plant It"
Chronixx "Perfect Tree"
Wayne Marshall "The Boom Draw"
Kabaka Pyramid "Herb Defenda"
Irie Souljah "Jah Guide"
Luciano "People's Defender"
Macka B "System No Nice"
Sr. Wilson "Hard Work"
Kabaka Pyramid "Too Long"
Ginjah "Nuh Water Down"
Morgan Heritage "Lion Order"
Richie Campbell ft. Jesse Royal "That's Not Mine"
Catch A Fyah ft. Mellow Mood "Easier"
In Crowd "His Majesty Is Coming"
Exco Levi "30 Piece of Gold" (Disciples Vocal Mix)
Luciano & Louie Culture "Reload"
Raging Fyah "I & I"
Raging Fyah "Judgement Day"
Spruddy ft. Ras Seven "Give Thanks"
Anthony B "High Grade Herb"
Cali P "Guiding Shield"
Ayla Shatz ft. Promoe "Perpetual War"
Trettmann ft. Megaloh "Was Soll's"
Dr. Ring Ding "Grosse Fresse"
Danny Ranks "Rod Of Correction"
Natural Black "Red Eye Dude"
Teacha Dee "Jah Jah Is Calling"
Stick Figure ft. Collie Buddz "Smokin' Love"
Julian Marley "Lemme Go"
Chronixx "Ghetto People"
Kabaka Pyramid "Well Done"
Chronixx "Here Comes Trouble" (Dub)
Chronixx "Here Comes Trouble"
Jesse Royal "Modern Days Judas"
Tarrus Riley "Cold Girl"
Charlie B "Prophecies Untold"
Jah Sun "New Paradigm"
Naaman ft.Cutty Ranks "Rebel For Life"
Kirk Diamond ft. Derrick Morgan "Conqueror" (Dub)
Shuga ft. Lone Ranger & Horace Andy "Every Tongue Shall Tell"
Ky-mani Marley "My Heart Cries"
Exco Levi "Youths Dem So Violent"
Exco Levi "Irie J.A."
Sizzla ft. Jah Cure "Bad Mind"
Protoje & Chronixx "Who Knows"
Jahdan Blakkamoore ft. Kabaka Pyramid "For The Children"
Shanique Marie ft. Cali P "Coconut Jelly Man"
Mellow Mood ft. Richie Campbell "Inna Jamaica"
Paolo Baldini DubFiles ft. King Kamptha "Kingston 6"
Paolo Baldini DubFiles ft. Hempress Sativa "Wah Da Da Deng"
Paolo Baldini DubFiles "Wah Da Da Deng" (Dub)
Listen to Vibes Promotion live: every friday at 8 PM CET on
raggakings.net
2016_03_18_DrmZ_at_Vibespromotion.mp3