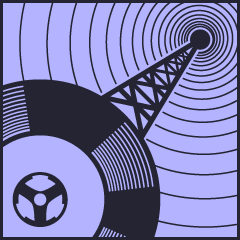 Vibes Promotion with DrmZ
From Reggae und Dub to Dubwise DnB and back.
Enjoy!
Jahdubtahz ft. Longfingah "Vibes Promotion Intro"
Paolo Baldini ft. Jules I "Dub Shine"
Jahdan Blakkamoore "All Comes Back To One"
Dubmatix ft. Kwabena Reuben "Blaze A Fire"
Micah Shemaiah ft. TJ "Spengaleng"
Professor Skank "Radio Freedom"
Paolo Baldini ft.Dub FX "Never Be A Slave"
Trojan Soundsystem ft. Jah Buck, Superfour & Chucky Bantan "Time Is The Answer"
Dub Pistols ft.Seanie Tee & Chezidek "Sticky Situation"
Scarra Mucci "Not Impossible To Me"
Burro Banton vs. Inner Circle "Phenomenum Remix"
Jahdan Blakkamoore ft. Noble Society "Against All Odds"
Dub Pistols ft. Lindy Layton, TK Lawrence & Earl Sixteen "Our Life"
Mista Sanova ft. Sizzla "I'm Living" (Ed Solo & Stickybuds Remix)
Ricky Tuff ft. Ras Mac Bean "Brighter Day" (Jungle VIP Mix)
Candy "Too Long In Slavery"
The Wildlife Collective "No No No (You Don't Love Me)"
DJ Fresh ft. Ce'Cile "Gold Dist" (VIP)
Capitol 1212 ft. Tenor Fly "Lif Up" (RCola Remix)
Turntable Dubbers "Rasta Be Good"
Jinx In Dub "Amen In Session"
Popcaan "Ravin" (J Bostron Bootleg Remix)
Gyptian ft. 50 Cent "Hold Yuh Again" (Turntable Dubbers DnB Remix)
Bitty McLean "Make It With You" (6BLOCC Remix)
The Green Man ft.Demolition Man "Face The Father"
The Green Man ft.MC Navigator "Keep Trying"
The Green Man ft.Mystic Dan "I've Got It My Head"
Kanka "West Dub"
Tuff Scout All Stars "Dub Inna Long Acre"
Listen to Vibes Promotion live: every friday at 8 PM CET on
raggakings.net
2015_10_16_DrmZ_at_Vibespromotion.mp3