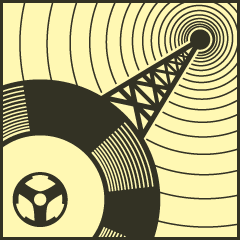 Vibes Promotion with DrmZ
More fresh releases in this show.
Like the new Digitalizer Riddim by Radikal Guru on Moonshine Recordings and the new Heavenless Riddim Selection by Liondub & Adam Prescott.
Also new Jungle tracks by Liondub International, Ed Solo & Darrison and the great Turntable Dubbers Remix of Max RubaDub's new tune "Rub-A-Dub A Rule".
We finish the show with some mash ups and remixes.
Enjoy!
Longfingah "Vibes Promotion Intro"
Egoless "Guiding Star" ( Dub Cut 1 )
Radikal Guru ft. YT "Stay Calm"
Radikal Guru ft.El Fata "Get Up"
Radikal Guru ft. Cian Finn "Sound System"
Sugar Minott "Soundboy Killing
Johnny Osbourne "Dubplate Medley"
Pad Anthony "Murder"
Jr Dangerous "Catch A Fire"
Ranking Joe "Ganja Pipe"
Echo & Prince Livijah "Here Comes The Herbsman"
Afrikan Simba "Free Up The Herb"
Honorebel "Real Hustler Way"
John Junior "Back Door Deal"
Alborosie "Poser"
The Bush Chemists ft. King General "Money Run Tings"
The Bush Chemists ft. King General "Gunman"
YT "Visa"
Bounty Killer, Vybz Kartel & Pinchers "Mr Collie Riddim RFX" (DCMJr Maffi Riddim)
Dreadsquad ft. Natalie Storm "Beat That Chest" (Jstar Remix)
Mr Dero & Jstar ft. Farina Miss "Ten Feet Tall" (Jstar version)
Mr Dero & Jstar ft. Farina Miss "Ten Feet Tall" (Joe Ariwa vs Mad Professor Dub Mix)
Mungo's Hi Fi ft. Warrior Queen "Can't Stand It" (FLeCK Remix)
General Levy "Professional Ganja Smoker" (Serial Killaz Remix)
Nico D & Turbulence "Inna Mi Draw" (Serial Killaz remix)
Ed Solo ft. Darrison "Rinse Out Proper"
Ed Solo ft. Elijah MC "Ruffneck" (2014 DnB Mix)
Deekline "Alibaba"
Deekline "Still Passin"
Deekline "Tempo"
Max RubaDub ft. Dark Angel "Rub-A-Dub A Rule" (Turntable Dubbers Remix)
Benny Page ft. Richie Loop "Hot Body Gal" (J Bostron remix)
Sammy Dread, J Bostron & Tricky D "M16 (J Bostron DnB Remix)
Daddy Freddy & Isaac Maya "Original Jungle Sound" (Marcus Visionary Remix)
Marcus Visionary ft. Johnny Osbourne "Jungle Skanking"
Marcus Visionary ft. Ranking Joe "Ram Dance Selecta"
Numa Crew ft. Dub FX "Bass Hater"
Busta Rhymes "Woo-Hah!!" (AfroQBen Remix)
Bob Marley "Soul Rebel" (Deejay Theory 70th Bday Edit)
De La Soul "Stakes Is High" (Maars Reggae Re-Fix)
Basement Freaks "A Life For Dat Sweet Ting"
AfroQBen "Put Down The Gun"
Seeed vs. Stickybuds vs. Noiseshaper "Dickes B" (Afro Q Blend)
Method Man & Redman vs. Inner Circle "How High Pt.2" (iLLBiLLY HiTEC Mashup)
Jstar & Mahala Rai Banda & Nas "Balkan Nas"
Listen to Vibes Promotion live: every friday
NOW AT 8 PM CET
on
raggakings.net
2015_02_20_DrmZ_at_Vibespromotion.mp3